Aprylian of YouTube Sculpts a Ball Jointed Doll Torso:
Above you can see Aprylian demonstrate how to sculpt the ball jointed doll torso, using  wooden balls/beads for the joints.  It is a slow process, one of adding clay, smoothing and then scraping into shape.  But this is a great video to show beginners how the "ball joints" are sculpted into the doll.
In this video, Aprylian shows how the beads are used to create the "indentations" in the torso.  When sculpting the legs, you would use the actual wooden beads to create the upper thigh, if you were making a master to make a mold, or you would make a quick waste mold in order to make the male-side of the upper thigh.  Many people buy my Large Doll Eye Mold in order to make the upper portions of the legs/arms/wrists, and then make a corresponding "pressing tool" in order to make the indentations.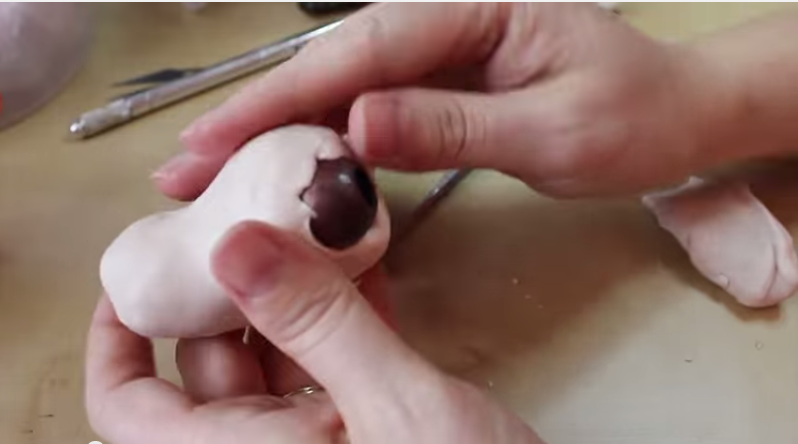 I find it interesting that she also uses either a tinted oil or paint to paint the belly button indentation area.  I have never seen this before, but I bet it gives the doll just a hint of color in that area, which is what you want.
If you want to see and/or subscribe to Aprylian's Channel, click here.