Look at this gorgeous OOAK baby doll by Lauren Faith Jaimes.  This doll is selling right now on Ebay.  She is 6 inches tall and made of polymer clay.  She is beautiful.
Lauren has many pictures in the actual Ebay listing for this doll and each picture looks more realistic than the next one.
If, per chance, this doll is scooped up and is no longer on Ebay, I am sure we will see many more from the talented Ms. Jaimes.  If you would like to follow Lauren on Ebay, click here.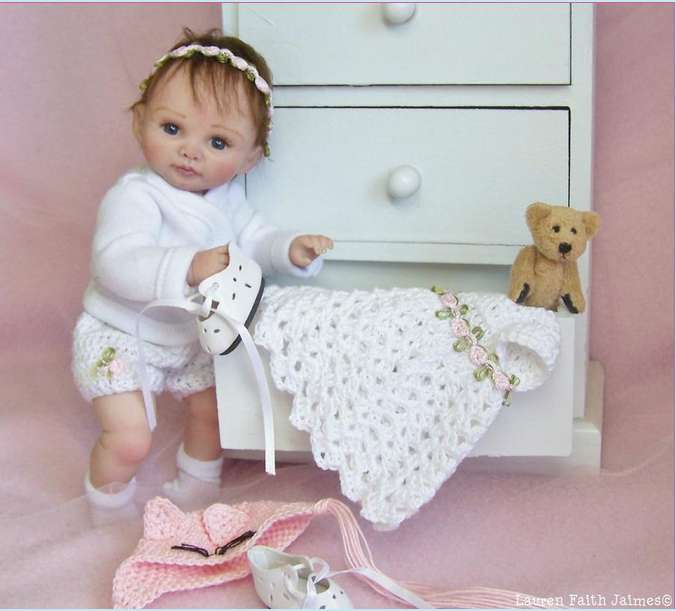 As you can see from just two of the pictures of this doll, she is adjustable.  Everything about the doll is beautiful.  All of her clothing is in scale and the coloring of her face looks human, it looks alive.  Lauren is an award winning artist and you should have a look at her dolls on Ebay.