I found my way to a wonderful Custom Porcelain Doll Company through a lead on Pinterest.  Above if their website header showing their latest ball jointed doll, a mermaid.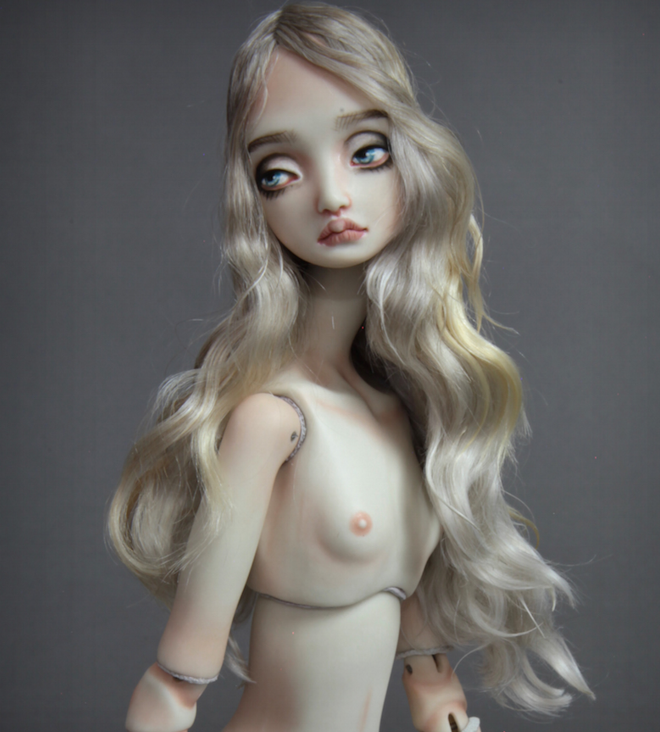 These dolls are made to order and each part of them is meticulously created and painted for each customer.  Above is a close up of just one of the faces of the line of dolls.  I love the eyes and the porcelain is milky white, so beautiful.  You must see the others and you can go there from this link.
These Forgotten Hearts Dolls are made by AiiS Roman & Gamalier Bravo, who you can see below.  If you are a doll sculptor or beginning polymer clay artist, you can learn a lot by going to see the doll making process here.