The Art of Maria Saracino: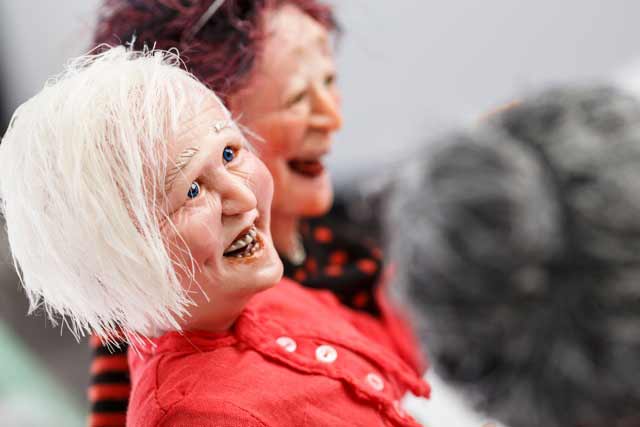 Smiling OOAK Character Dolls:
Here are a few examples of Artist Maria Saracino's OOAK dolls.  Maria has won several awards, is seen in many publications and has exhibited her work in Canada and the USA. She has also been part of three museum exhibits in Canada.
Sculpting Progression:

Above you can see a snippet of the progression of Maria's work; how she takes the finished sculpt from bare cured clay, shades the face to give it live, paints the eyes realistically, and finishes the head with a hat and mustache.  This is art.  Look closely at how the scale of the hat and the mustache are absolutely perfect.
The magazine behind the sculpt is a Readers Digest and apparently, that was her model.  She didn't have much to work with, simply a snap shot of his face and she sculpted him "dead-on".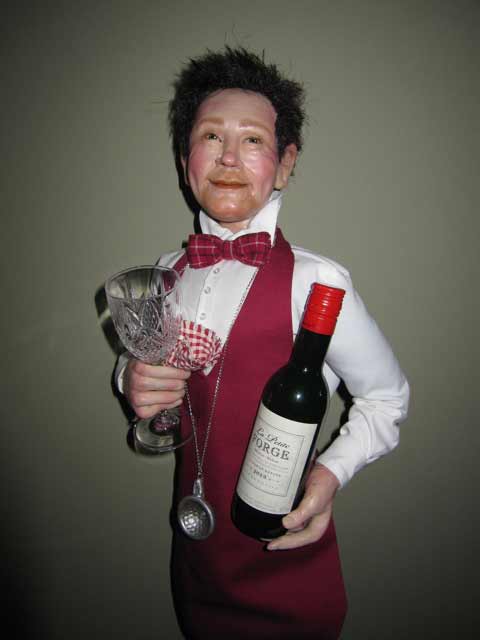 Here is another example of Maria's work.  The miniature glass is slightly too big for the scale of the doll, but she didn't make the glass.  It is a found object that the doll is holding.  Look at the buttons on the shirt and there is no "bulk" in any of the material/clothing on the doll.  Really surpurb sculpt and doll presentation.  Museum quality for sure.
If you would like to visit Maria's website, click here.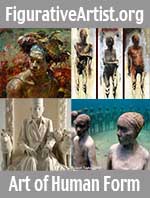 Here is a Magazine or Website that was posted with Maria's work.  This would be of interest for people who love to look at and follow figurative art and artists.
Looks like it will open a new world of figurative sculpting to those who are fans of this genre.  This looks like a place that artists can get exposure too.  If you are looking to present or sell your work, you might want to stop by and see what opportunities are there for you.