Baby Facial Expressions: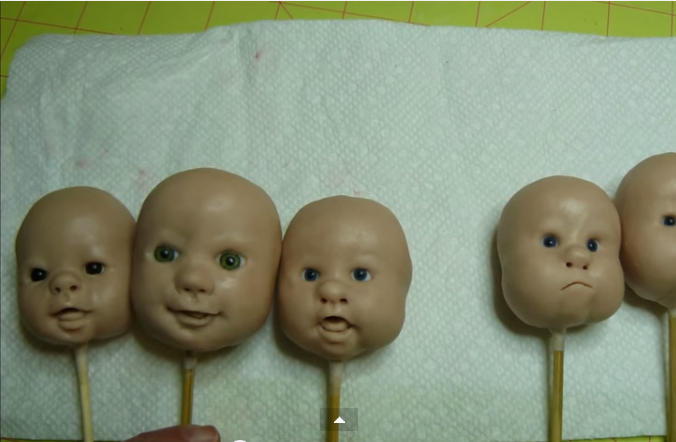 I came across a video of a Pictorial by Julie Carpenter  This is another great video for polymer clay doll artists, especially beginners, because you can learn a lot by seeing the different doll face expressions, especially side-by-side.
Julie has put together a pictorial on video where she shares each of the different stages in some of the dolls above.  Learning how to sculpt an open mouth, a tongue, and the different eyebrow expressions is priceless and these are some of the sculpting traits that separate the great dolls from the plain dolls.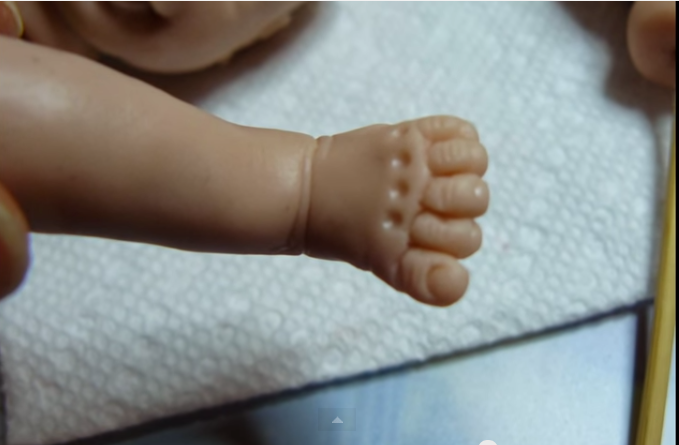 You can also see lots of close-up shows of body parts, like the baby foot snapshot I took from the actual video.  Even the toes have expressions!  This video is a must see for beginner sculptors and can also teach different techniques to seasoned sculptors too.
You can see the entire video below.  I hope you enjoy it.  If you sculpt any dolls using any of these techniques, feel free to post in the comments below and show us some pictures!
If you would like to see and/or subscribe to Julie Carpenter's YouTube Channel, you can access it here.