Welcome to White Gothic Studios!
Learn to make beautiful fairy dolls with push molds and polymer clay
Click below to see a video demonstrating how easy it is to use the push molds to make beautiful fairy dolls!
Check out the Store to see the whole line of push molds for dollmaking and jewelry making, and the newest molds for ceramic and Flumo dolls!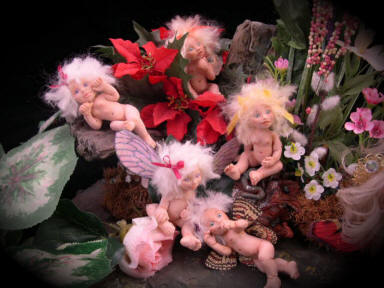 Learn to make tiny baby fairies or 7 inch doll fairies.
Be sure to check out the newest molds for Flumo Air Dry Casting Slip, Ceramic Slip and Porcelain slip. These molds can also be used with polymer clay, of course.