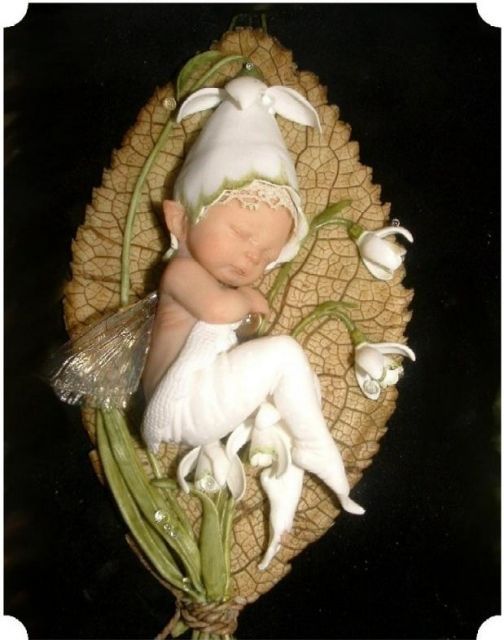 I was surfing around Pinterest and found this adorable polymer clay baby laying on a leaf with with elf ears and feet.
This is the tiniest of baby fairies but just look at all of the detail involved in this creation. From the vein lines in the leaf to the tiny flowers and the lace peaking out from her elf cap, there is so much to look at and take in.
This was on Pinterest and the original website address is poxe.ru.
This beautiful creation was also found on Pinterest and is just adorable.  I love the crazy
"natural" hair  and the whitish coloring of the entire vignette.
For  new sculptors, notice how her eye brows and the slightly tipped-up lip line gives her a pleasant pensive smile, which is perfect for her pose.  She is all face, all expression, but yet there is so much detail that the eye never gets tired or distracted.  It all blends beautifully.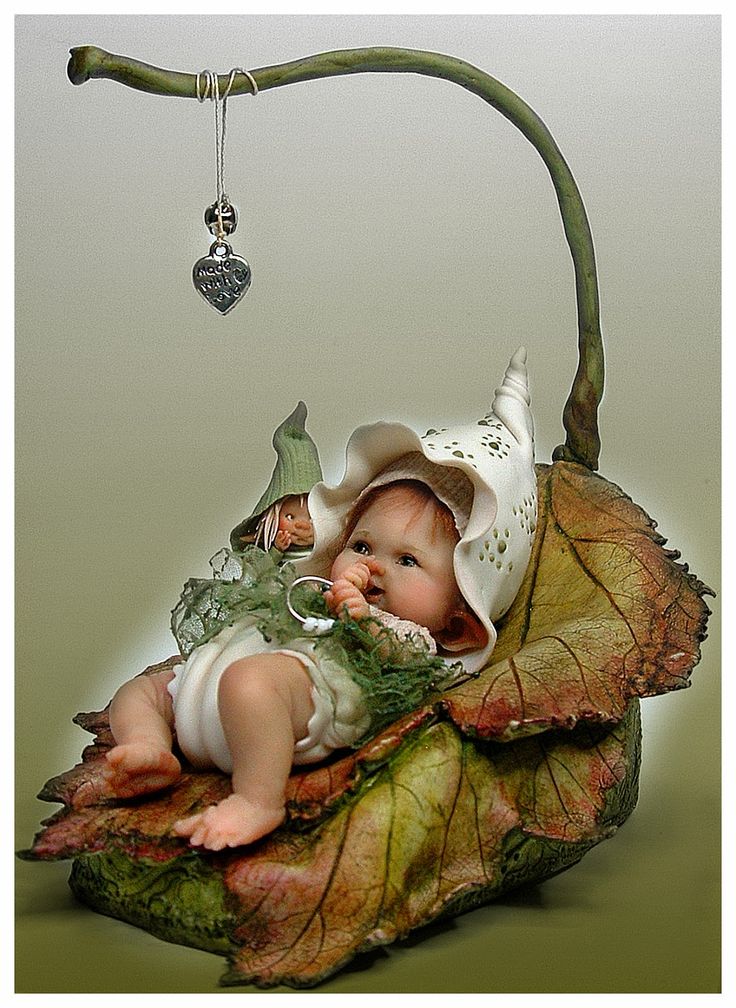 This masterpiece looks like it just popped out of a children's fairy tale book. What I find especially captivating about this OOAK polymer clay doll vignette is the coloring.  The backdrop, staging area and doll all blend so beautifully.  Sometimes white is hard to blend into a colorful back scene, but in this instance it works very well.  It allows the baby to take center stage while keeping the muted shades of green to give off that Grimms Fairy Tale look.
The website where this art work originated is at Enaidsworld.Blogspot.Be.