Learn to Sculpt a Baby With MoreZMore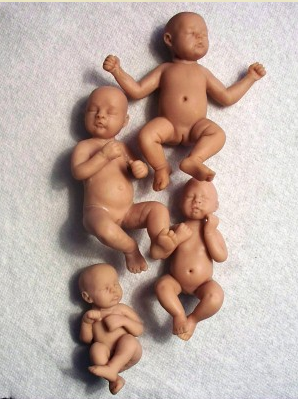 Here is another Pictorial that shows you how to sculpt your own baby fairy.  Many of the techniques are the same as I teach, but there are a few new ones.  Have a look to see how this artist does it.  She sculpts the most adorable baby faces.
MoreZMore photographs the entire process as he/she sculpts the babies to the left.  Not much is skipped, so if you are a beginner, this is a good tutorial to check out because you won't find yourself lost between the steps.
I have posted a few photos below to give you an idea of the process you will be going through.
Like I said above, the tutorial is split into two sections, Part 1 and Part 2.
If you do a sculpt along with the tutorial, be sure to post your work below so we can all share in it.