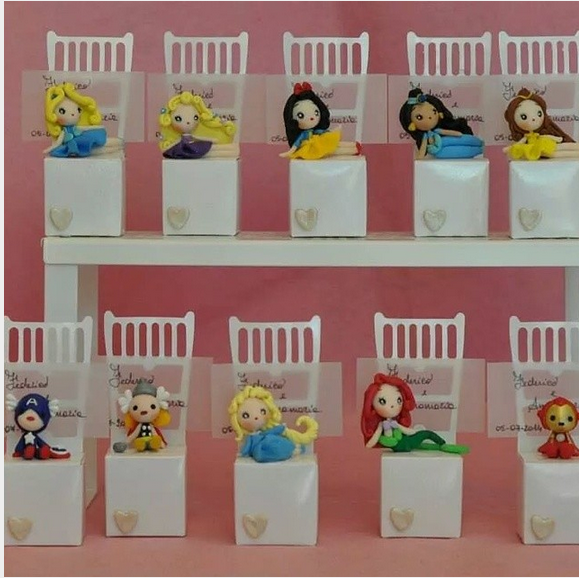 I get a lot of emails asking about how to sell dolls once you begin to make them.  I decided to start a series of blog pots under the category of Selling Dolls so I can share whatever tips I have gathered along the way with all of my students.
When you are beginning to sculpt, each project is a "new creation".  When you begin to sell your dolls, it is necessary to think about a "signature line of dolls".  If you will be displaying your dolls in an art show or even in a museum, you want your work to have it's own look.  You want your dolls to  have "family traits" that collectors will come to associate with your name.
The picture above is an example of a signature line of dolls that even a beginner can understand.  If you think about how only one doll would like, it would look like a simple one of a kind doll.  However, when you see what the artist has done in creating this "line of dolls", you can see the power of a "signature line" of dolls.
Having many dolls side by side, all different, but all the same style is an art presentation by itself.  Once you find your own style of doll making, whether it is fantasy, cute, realistic, miniature, etc., start to create a "line of dolls".
If you search the internet and look at the work of the famous doll makers, you will see how recognizable their dolls are.  Study the collections and see if you can pick out the areas where they have established their style.
These dolls are made by an artist by the name of Antonella.  This is a perfect example for beginners to aim for.  Even with limited detail in her sculpting, the dolls can and do stand on their own as art pieces.