The Finished Doll:
Here she is finished.  I will probably change the hair on this doll because the yellow of the blonde is too loud compared to the rest of the vignette.  I will post the new pictures when I change the hair on the doll.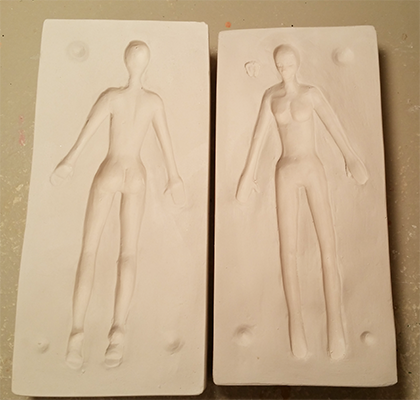 This is the first doll I made from the new mold.  The first doll is always pretty awful, so I will start a new doll pretty soon.
If you are interested in purchasing the new Ballerina Push Mold, I do sell it in my online store.
It will be listed in the store by the time this segment of the project is published.
Thank you all for joining me!
BALLERINA WITH AUBURN-HAIR:
As stated above, the yellow of the hair was not a good match for the skin tone and the pink outfit of the ballerina.  I changed the hair and I am much happier with how it came out.  I have picture below: