Check out Non-Chan Creation's beautiful Polymer Clay Tree Landscape Cameo Charm. From the picture below, it appears so complicated but surprisingly, when Non-Chan shares his/her techniques, you can see how easily the details are sculpted into the clay in a bas relief technique.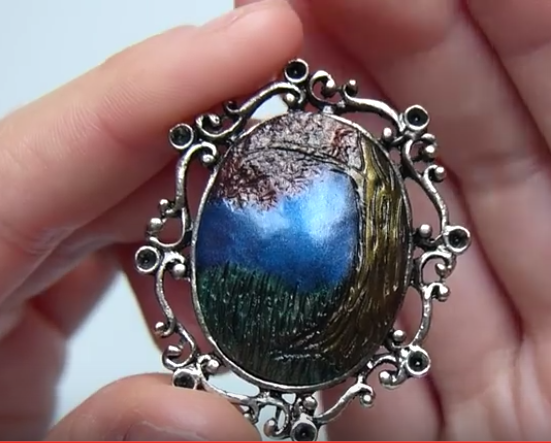 Then glitter powder in various colors is gently and carefully applies to the various elements sculpted into the portrait to bring out the beautiful design.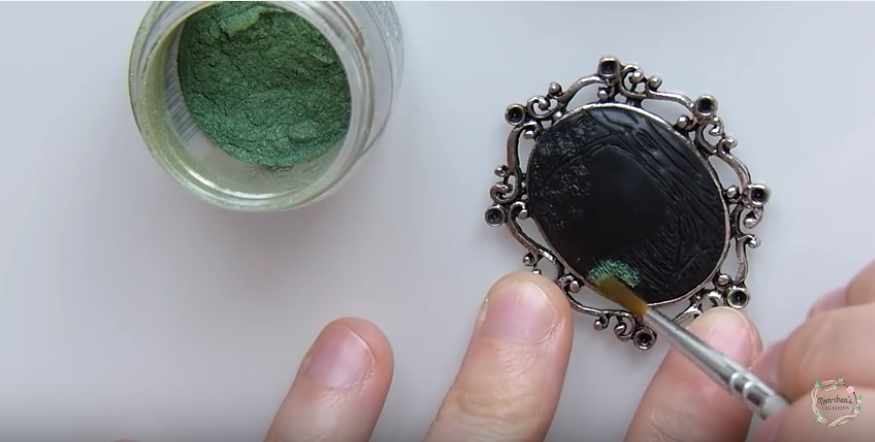 It goes great with the scroll-work cameo base that Artist Non-Chan has chosen.
If you would like to visit Non-Chan's Creations on YouTube, you can click there now!