Christmas Tree Scene Pendant:
Here is a great Polymer Clay Pendant necklace by LynzCraftz of YouTube.  Lynz creates the whole pendant with two circular cutouts (shown below) that she created by folding and cutting paper.  The pendant looks beautiful, well-balanced and pretty complicated, but again, when Lynz breaks it down, it is pretty simple.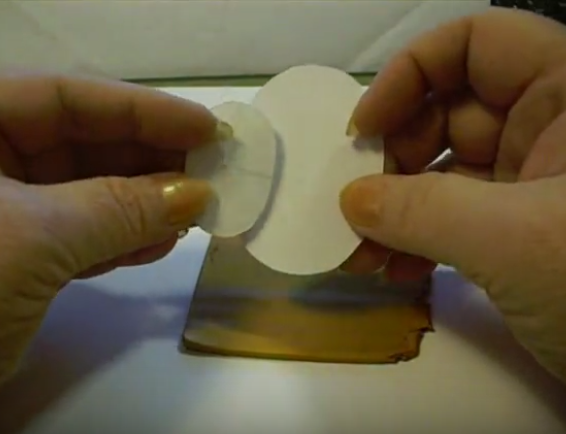 If you watch the entire video, Lynz shows you her techniques for cutting out the base of the pendant and creating the matching frame.  The video shows you her technique for making the back of the pendant and giving it some texture and design.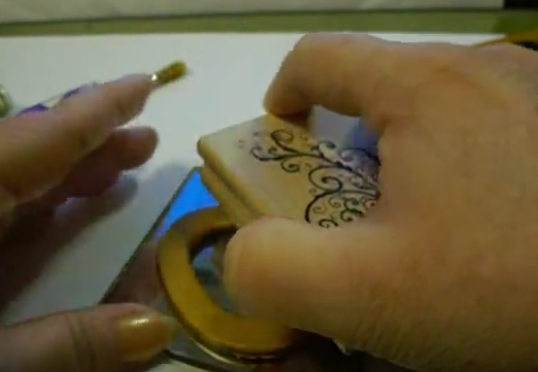 After creating the frame, Lynz uses a design rubber stamp to impress a texture design in the frame on the top of the pendant, as well as the back side of the pendant.  This way, the back of the pendant is just as polished and professional as the front side.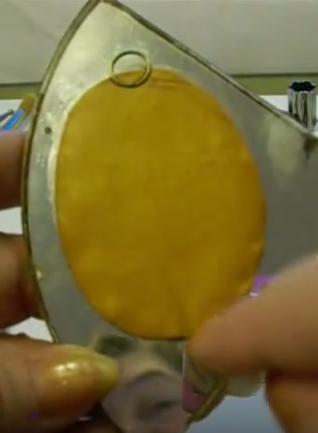 You can see above how the jump ring that will lace through a neck chain is pressed into the back of the pendant before the front frame is pressed onto the back; this way, the jump ring is securely baked into place so it will not slip out after construction.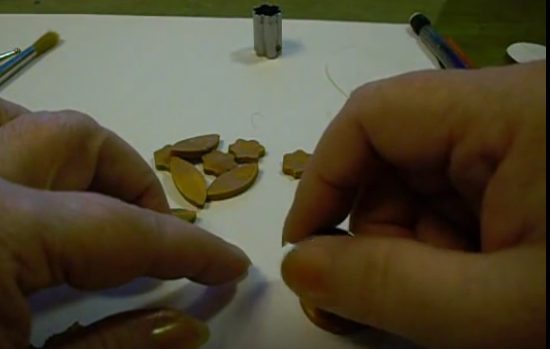 Lynz then creates the leaves and flowers using metal cutouts and arranges them around the frame.  She then creates the Christmas tree with a teardrop shape of clay, and "cuts in the "branches" with a scissor — very clever!
At the end Lynz gives us a closeup of the finished pendant and even shows a second pendant that is completely different, but created using the same "framing techniques".
You can see how original each pendant looks but how they both have the same "signature style".  This is what we talked about in other blogs about creating your own line of jewelry by creating different pieces, but using a recognizable style.  Lynz does this perfectly!
If you want to visit LynzCraftz on Youtube, you will be able to see many, many of her polymer clay projects, all of which are fantastic.