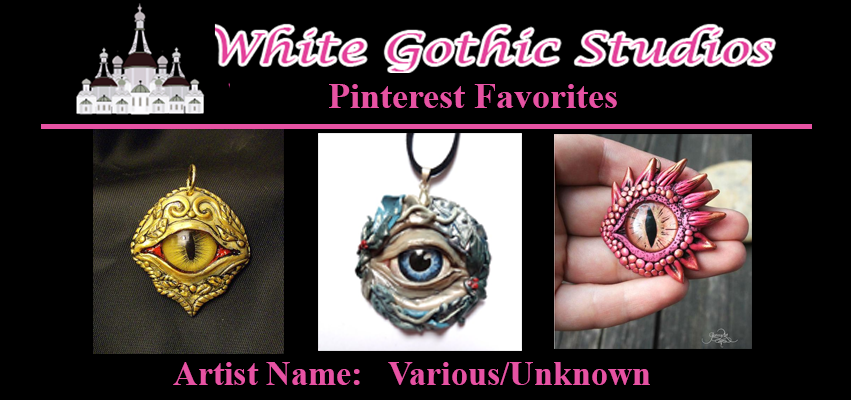 Above you can see what a few artists have done with the theme of eyes and polymer clay jewelry.  My favorite is the center pendant, but the cat eyes on the left and right are also gorgeous.
I'm completely guessing at how they made these, but I assume they started out with either a hand-painted polymer clay eye, or a glass eye purchased somewhere else.  They wrapped the eye in a lid formation, with various textures and tiny leaves, dots and petals.
I published the following book for beginning polymer clay artists and it goes into detail about how to make a clay backing, embed the hooks and this wold be easy enough if you have your own ideas for a unique eyelid design.  Also posted blow is my Flexible Push Mold for Large Doll Eyes in case you want to make your own human or cat eye polymer clay jewelry.